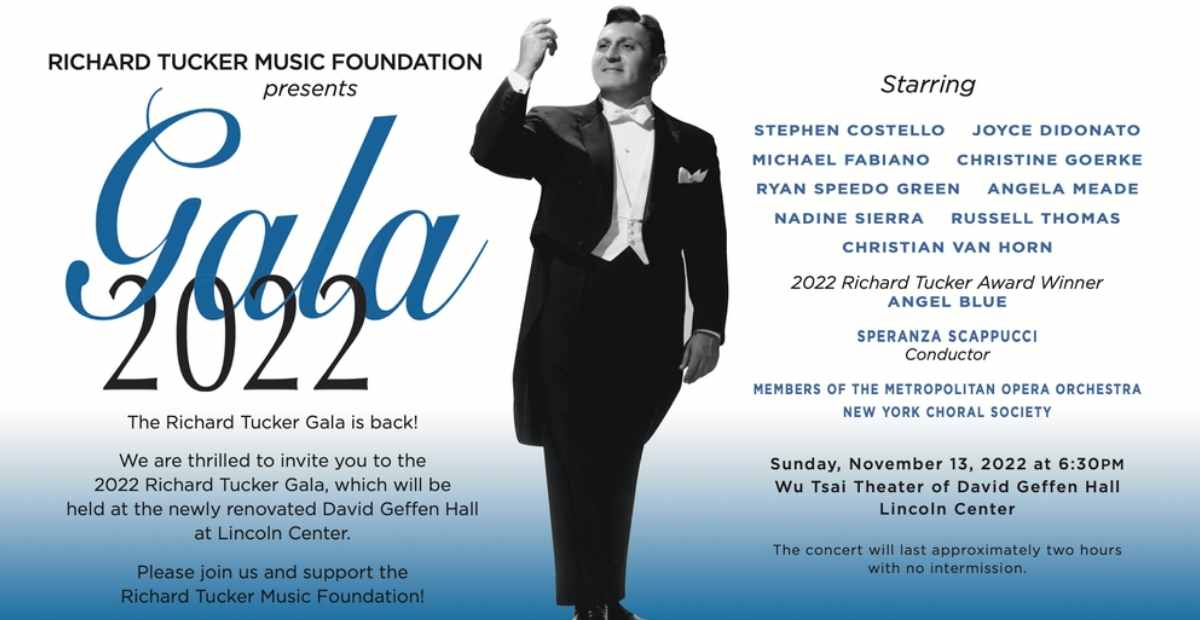 Richard Tucker Music Foundation Gala
The New York Choral Society celebrates its 26th appearance at the Richard Tucker Music Foundation Gala, one of the most highly anticipated events of the opera season. at the new David Geffen Hall.
The concert will feature the renowned soprano Angel Blue (2022 Richard Tucker Award Winner), mezzo-soprano Joyce DiDonato, soprano Christine Goerke, soprano Angela Meade, soprano Nadine Sierra, tenor Stephen Costello, tenor Michael Fabiano, bass-baritone Ryan Speedo Green, tenor Russell Thomas, bass-baritone Christian Van Horn, and the Metropolitan Opera Orchestra. Acclaimed conductor Speranza Scappucci leads the evening's festivities.
MORE INFORMATION HERE