"Always…counted on for strong, powerful performances" and singing "with stunning beauty and clarity of tone"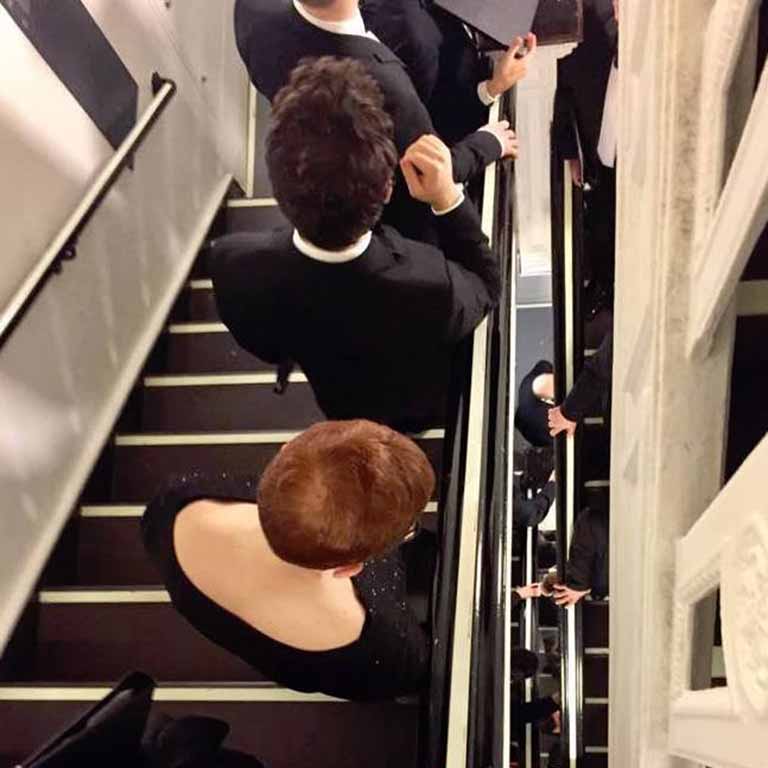 The New York Choral Society has been hailed as "one of the mainstays of the city's music scene, known for its adventuresome repertoire." Founded in 1959, we are widely known for the outstanding artistic quality of our performances of live choral music. Our expansive range of performances includes eleven world premieres and commissions of new works by Paul Alan Levi, Morton Gould, Stephen Paulus and Robert De Cormier. We are committed to presenting new works by contemporary composers that have included Jennifer Higdon, James MacMillan, and Frank Ticheli.
Collaboration is an essential part of our music-making. The New York Choral Society has partnered with many performing arts organizations including Lincoln Center Festival, Cirque de Soleil, New York Philharmonic, New York City Ballet, American Ballet Theatre, New York Youth Symphony, American Symphony Orchestra, Brooklyn Philharmonic, Detroit Symphony Orchestra, Dallas Symphony, Juilliard Symphony, the Opera Orchestra of New York, and The Athens Philharmonic. We have also performed with noted conductors Leonard Bernstein, Asher Fisch, Fabio Luisi, Zubin Mehta, Robert Shaw, Leonard Slatkin, Robert Spano, Michael Tilson Thomas, and Emmanuel Villaume.
Our Vision
Choral music is Essential, Innovative and Inclusive.
Our Mission
We are committed to sharing the essential joy and power of live choral music. Our performances celebrate the unique beauty of choral music through wide-ranging repertory, innovative collaborations and exceptional artistry. Our mission is guided by its commitment to present a diverse repertoire, including well-known choral works, great compositions that are rarely heard in concert halls, and newer, culturally significant choral works in New York.
Our Values
Our work is guided by a commitment to Excellence, Collaboration, Diversity, Innovation, Inclusion, Relevance and Community.
Proud Member of