It's so wonderful to feel a such a strong sense of community with NYCHORAL singers, whether they've been singing with us for 2 months, 2 years or 52 years
Patrick Owens, Executive Director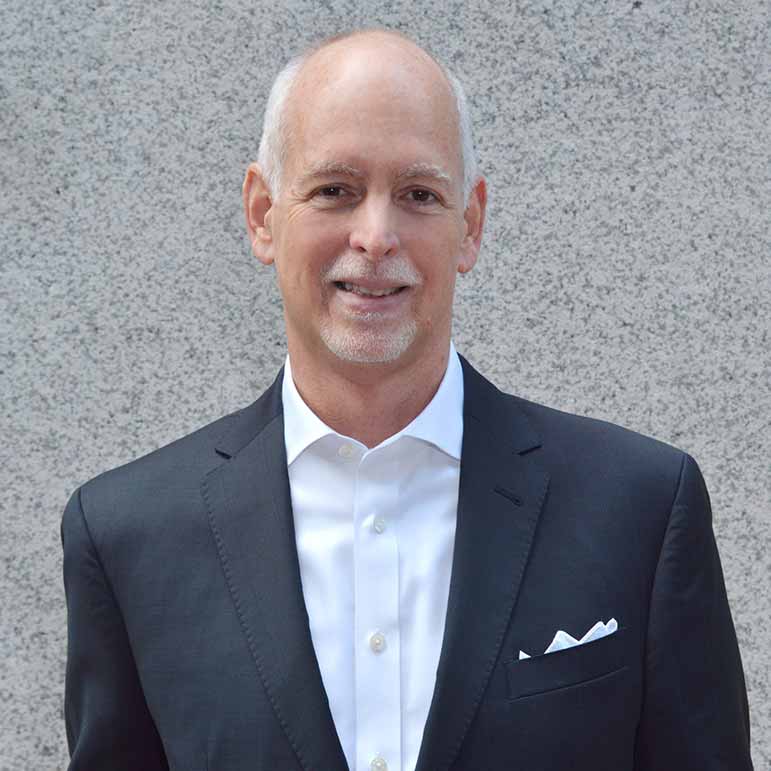 Patrick ("Pat") Owens joined The New York Choral Society as its first full-time Executive Director in 2017. Since joining our chorus, Pat has strengthened our fundraising, marketing, finance, programming, volunteer engagement, and administrative activities. His lifelong passion for the transformative power of the arts and a commitment to organizational innovation and excellence are hallmarks of his leadership as he seeks to enhance the visibility and long-term sustainability of our chorus.
Over the course of his career, Pat has launched and managed capital markets, banking and business development divisions for large international banks, has advised on a variety of mergers and acquisitions in the financial services sectors, and has coordinated mergers of cross-border banking platforms. A devotee of eclectic genres of music and performance, with a particular love of classical music, he has developed a wide range of arts projects and commercial gallery programs. He has curated numerous exhibitions, produced numerous projects and has collaborated with a wide range of artists across a variety of media. As co-founder of The Lipton Owens Company, Pat focused on developing numerous curatorial projects and introduced emerging and mid-career artists to audiences throughout the U.S. He has also contributed to a number of artist monographs and exhibition catalogues. Pat holds a BA from Manhattan College and an MPA from NYU's Robert F. Wagner Graduate School of Public Service.
Harrison Hollingsworth, Assistant Conductor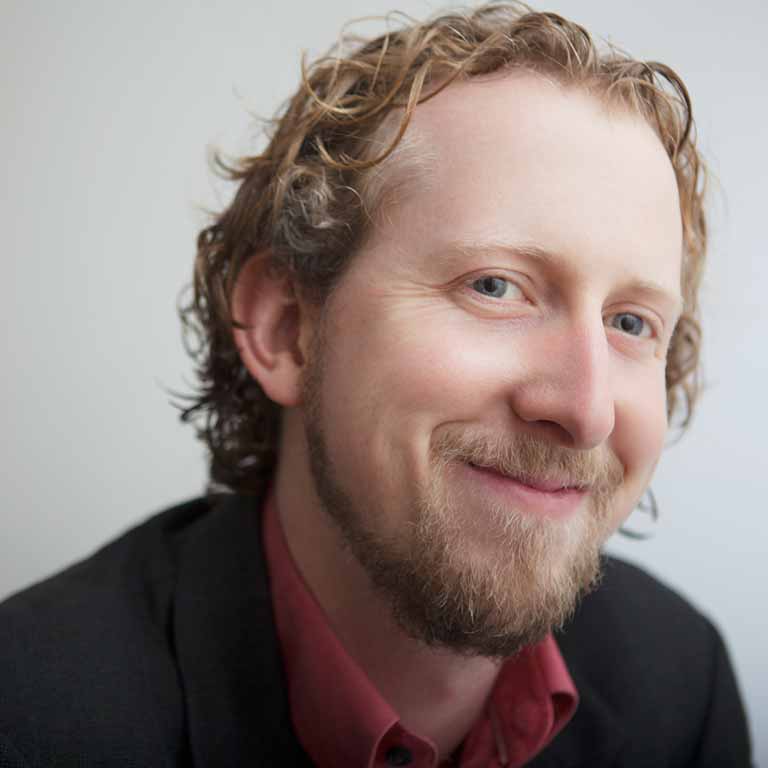 Harrison Hollingsworth joined the New York Choral Society as Assistant Conductor in 2019. Harrison is a conductor of "polish, vigor, and energy" (NY Times), and serves as Music Director for Redeemer Downtown and as occasional guest conductor for the New York City Ballet. He was formerly the Music Director of the Columbia Bach Society and the Assistant Conductor and Conducting Fellow of the New York Youth Symphony.
Heralded a "bold, emergent, personality" by the Philadelphia Inquirer, Harrison Hollingsworth is also widely regarded as one of the premier wind players of his generation. He is Principal Bassoon of the New York City Ballet Orchestra at Lincoln Center, and is much in demand as a principal bassoonist, chamber musician, soloist, and pedagogue. Harrison has performed concertos with the Philadelphia Orchestra, Symphony in C, and others, and plays recitals everywhere from the Kennedy Center to La Mortella in Ischia, Italy. He has also played with the Metropolitan Opera, Orpheus Chamber Orchestra, the Orchestras of St. Luke's, Mostly Mozart, and the Chautauqua Symphony.
An enthusiastic chamber musician, Harrison is a founding member of the musically eclectic Sixth Floor Trio, which tours across the country and has soloed with the Orchestras of Detroit and Louisville. He has also performed with Jupiter Symphony Chamber Players, and the Kingston, Olympic, Bay Chamber, Chesapeake, and Twickenham Music Festivals, among many others. As a pedagogue, Harrison has taught classes at the Manhattan School for Music, Mannes College, and the Chautauqua Music Festival, and he has adjudicated competitions and auditions at the Juilliard School.
Harrison also plays fiddle and writes original music with his Downtown Folk Band. Harrison received his Bachelor of Music from The Curtis Institute of Music with a concentration in Bassoon Performance and a Master's of Music from the Mannes School of music with a concentration in Orchestral Conducting.
Rachel Liss,  Production and Operations Manager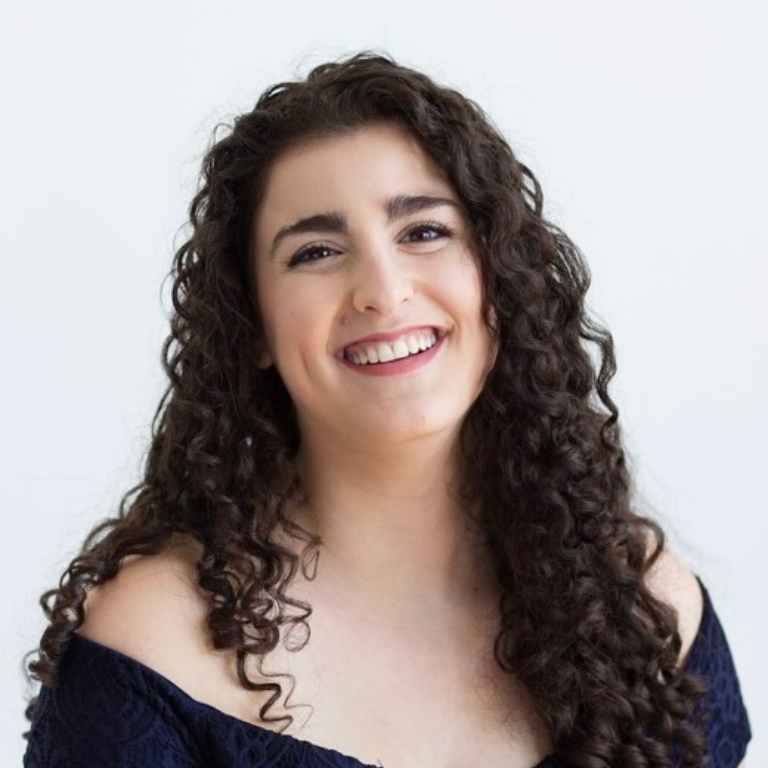 Rachel Liss is responsible for our in-person and digital production planning, preparation, and management; concert and event operations; and rehearsal planning and logistics.  As Production and Operations Manager, Rachel coordinates our relationships with production partners, collaborators, and venues and supports the planning and implementation of all of our concerts, productions, guest appearances, special events, and rehearsals.
Rachel joins us with experience as an artist manager, ensemble manager, musicologist, and singer. Prior to joining NYCHORAL, Rachel worked as an artist manager at Park Avenue Artists, where she planned and produced events and performances for Joshua Bell, Larisa Martínez, and Time for Three. While there, she also served as Project Coordinator for Time for Three's GRAMMY Award-album, Letters for the Future.
Before her time at Park Avenue Artists, Rachel worked for the New York Public Library for the Performing Arts, where she was responsible for general research and collections management and reorganization, including the Marilyn Horne Collection of Scores. She also conceptualized, created, and hosted a successful virtual book discussion and author talkback on The Magic of Beverly Sills by Nancy Guy.
Rachel is a graduate of Mannes School of Music with a Master of Music in Voice and Opera and completed her Bachelor of Music in Vocal Performance with a minor in Music History at Oberlin Conservatory of Music. She began her musical training on the piano at age 6.  A native New Yorker, she performed with the Brooklyn Youth Chorus and attended both LaGuardia High School for the Arts and Manhattan School of Music's PreCollege program. While at LaGuardia High School, she made her operatic debut in the title role of Hélène in Jacques Offenbach's La Belle Hélène and sung as the soprano soloist in Francis Poulenc's Stabat Mater. She also performed with Mannes Opera, reprising a role she had earlier performed with the Oberlin Opera Theatre — that of The Governess in Benjamin Britten's The Turn of the Screw. Her most recent operatic role was with Chautauqua Institution, where she was seen as the Sandmann in Humperdinck's Hansel und Gretel.  While at Oberlin Conservatory of Music, Rachel served as personnel manager of both the Oberlin College Choir, and the Oberlin Musical Union.  As manager, Rachel was responsible for all logistics related to technical and dress rehearsals and ran all performances. She also served as one of Oberlin Conservatory's Ensemble Librarians.
Amir Farid, Accompanist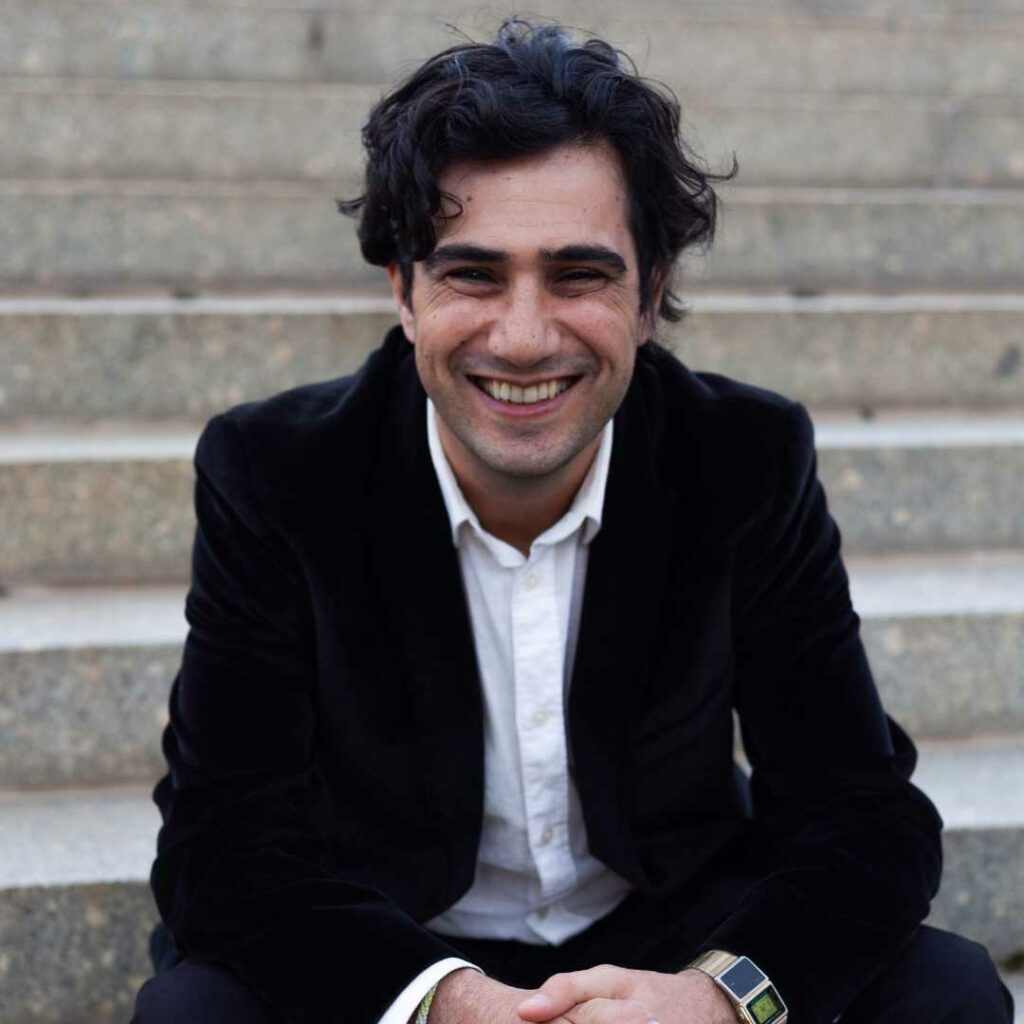 Winner of the prestigious 2006 Australian National Piano Award, Amir Farid is a New York-based Iranian-Australian solo pianist, associate artist, and chamber musician. He has been described as "a highly creative musician, a pianist of great intelligence and integrity. He brings strong musical substance to all that he does, imbuing it with his own particular experience and understanding".
Since graduating with distinction from the Royal College of Music London in 2009 with Andrew Ball, he has performed as a solo recitalist and collaborative artist in concert halls and festivals internationally, including Carnegie Hall New York, St. Martin in the Fields London, Mostly Mozart festival at Lincoln Center New York, Al-Hashemi-II Kuwait, MONA FOMA Festival Hobart, Coriole Festival SA, Huntington Festival NSW, as well as other venues in USA, Canada, Germany, Switzerland, New Zealand and China. ​Recital collaborations include tenor Ian Bostridge, saxophonist Claude Delangle, violinists Arabella Steinbacher and Nikki Chooi, violist Lise Berthaud, cellists Mats Lidström, Alexander Baillie and Martin Loveday, sopranos Greta Bradman and Siobhan Stagg, baritone Wolfgang Holzmair, flautist Michel Bellavance and clarinetist Philippe Cuper. As a chamber musician, Amir is pianist of the Benaud Trio (www.benaudtrio.com), winning the Piano Trio prize at the 2005 Australian Chamber Music Competition.  He is also pianist with the Exponential Ensemble in NYC.
His numerous highly acclaimed recordings (primarily with Move Records) are heard frequently on radio stations throughout Australia and internationally, including a solo CD of works by Persian composer Javad Maroufi, multiple albums with cellist Zoe Knighton and soprano Siobhan Stagg, and numerous releases on ABC Classics and Melba Recordings with the Benaud Trio. Several of his albums have been nominated for an Australian Independent Music Award. Amir is also a recorded artist on the Steinway & Sons Spirio catalogue, as part of the piano manufacturer's revolutionary player-piano system.
As well as his concert career, Amir has worked as a collaborative pianist at MCM, ANAM, the Australian Children's Choir, and the Dame Nellie Melba Opera Trust. He was the Melba Trust's inaugural répétiteur scholar in 2013, working under the guidance of Sharolyn Kimmorley. ​Between 2017-2020, Amir was a staff pianist at the Vocal Arts department of the Juilliard School, New York City, and worked as a rehearsal pianist with the New York Philharmonic.   More information about Amir can be found at amirfarid.com