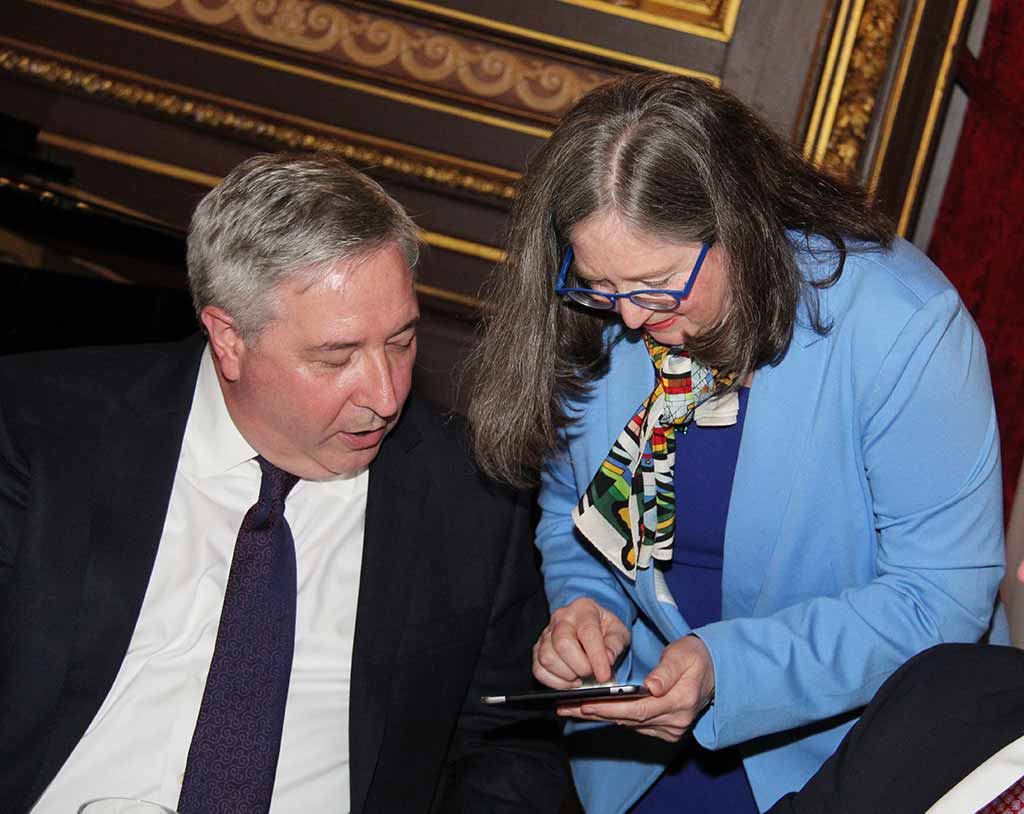 Our chorus has opportunities for volunteers to assist us with our concerts and programs each season. Our volunteers are an integral part of the day-to-day activities of The New York Choral Society including clerical support, marketing and copywriting, and assisting at fundraising events. Whatever your skills and availability, we can match your schedule to our needs. Volunteers are honored annually with a reception and invitation to a dress rehearsal performance.
Our Front of House volunteers are very important to NYCHORAL. Our ushers, greeters, ticket-takers, and box office volunteers are the face of The New York Choral Society to patrons: the first to greet them when they arrive for an event and the last face they see as they leave. As a Front of House volunteer, you can make the difference and ensure that our patrons' experience is one that will bring them back again and again.
All volunteers receive free admission to our concerts and dress rehearsals and are celebrated at our end-of-season member party!
To find out more, please contact Executive Director Pat Owens at powens@nychoral.org