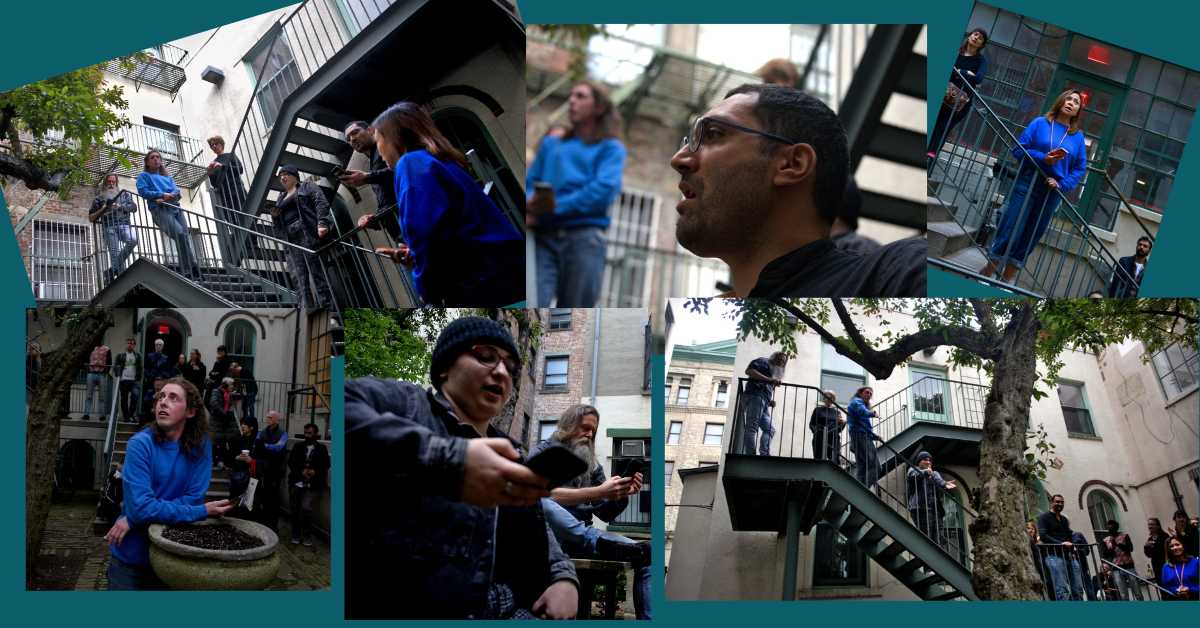 Passages
Deutsches Haus at NYU
Friday, May 5, 2023
Deutsches Haus at NYU
Friday, May 5, 2023
Members of The New York Choral Society  joined artists Anna Schimkat and Felix Kindermann in "Passage", a performance and sound installation with melody composed by Natalie Diettrich in the building and courtyard of Deutsches Haus at NYU.
Passage negotiates the cultural and linguistic polyphony of New York and its immigration history. More information about the performance and the artists HERE.
New York Choral Society singers – Frances Murphy, Paula Marcus,  Sophia Reck, Amine Naouas,  Bellamy Woodside Ridinger, Alexander Todd
Torrenga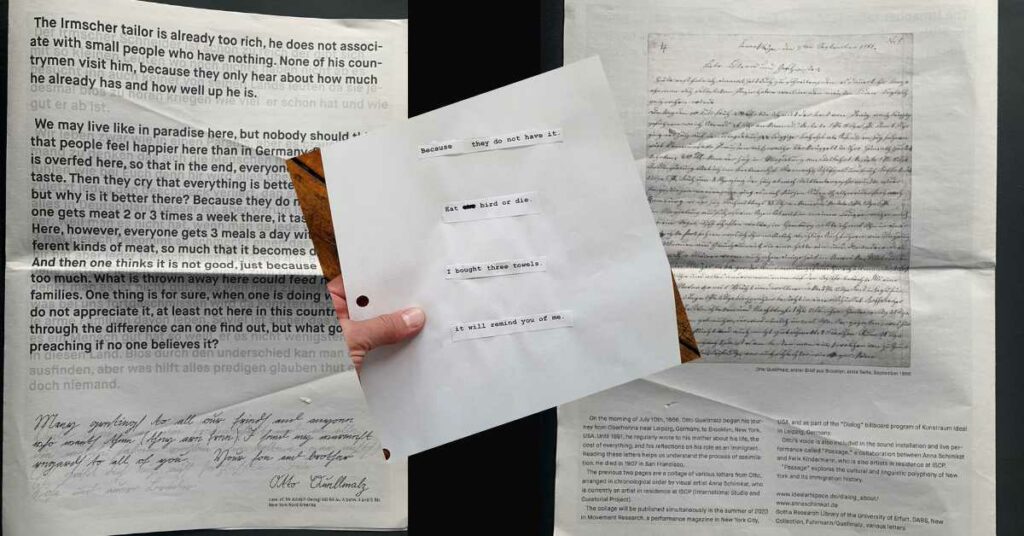 Vocal text and passages from immigrant letters courtesy Gotha Research Library of the University of Erfurt, DABS, New Collection, Fuhrmann/Quellmalz.