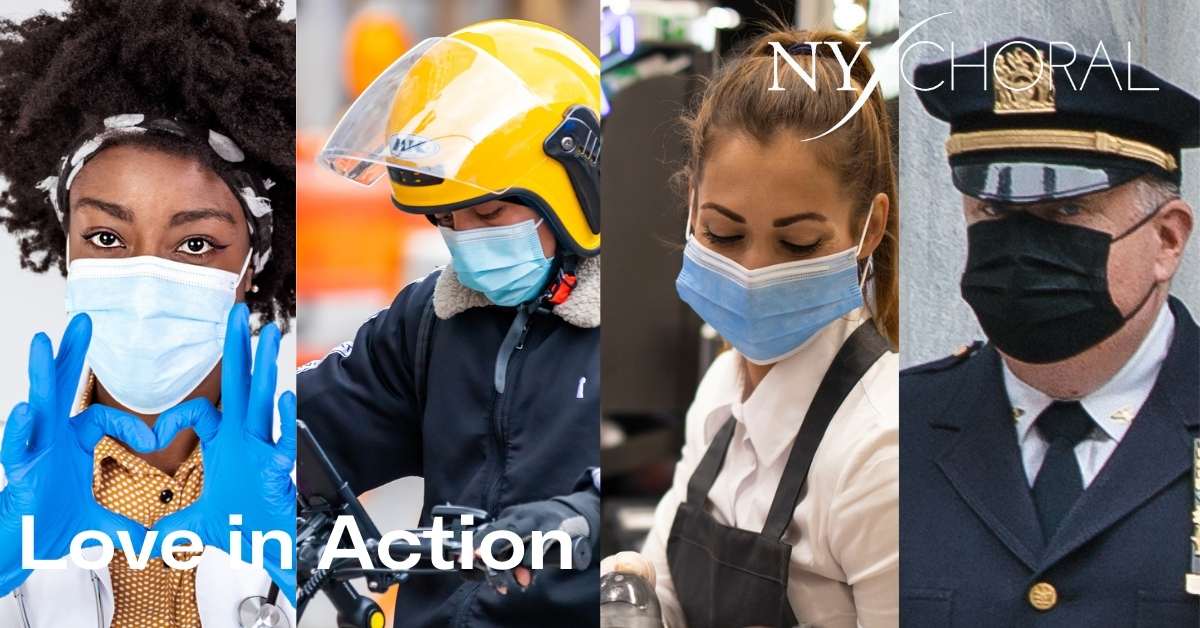 Love in Action
The New York Society for Ethical Culture
2 West 64th Street
New York , NY 10023
Saturday, April 2, 2022
Browse the digital concert program
The New York Choral Society is pleased to announce Love in Action, a concert of choral music that brings together the work of eight contemporary American composers who explore universal themes of reflection, action and love that call us together in a renewed commitment to community and hopefulness. Love in Action premieres Saturday April 2, 2022 at 7:30 pm at The Society for Ethical Culture.
Conductor David Hayes leads the 120-voice New York Choral Society, the Catalyst Quartet and four soloists. The chorus, coming together for its first in-person performance in two years, will be joined on stage by a number of New York's first responders and essential workers (who include members of the chorus) to offer their thoughts and wishes for a more hopeful, loving and inclusive future in a concert program that celebrates love in action.
Featuring  Soprano Chantal Freeman, Mezzo soprano Miastasha Gonzalez-Colón, Tenor Bernard Holcomb, and Baritone Marcus DeLoach.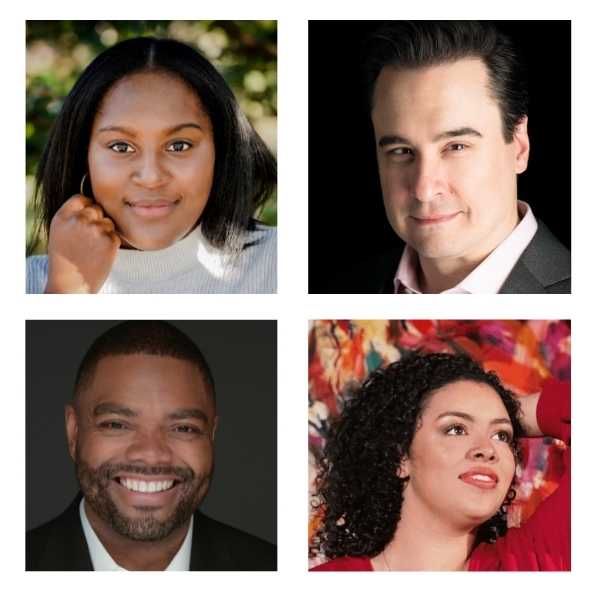 And featuring Catalyst Quartet. This Grammy Award-winning string quartet was founded by the internationally acclaimed Sphinx Organization in 2010. The ensemble (Karla Donehew Perez, violin; Abi Fayette, violin; Paul Laraia, viola; and Karlos Rodriguez, cello) believes in the unity that can be achieved through music and imagine their programs and projects with this in mind, redefining and reimagining the classical music experience.
"The power of love in action was everywhere" says Music Director David Hayes. "We saw so much kindness, learned more about community and witnessed the depth of perseverance, strength, patience, and love. Even when joy seemed far away, it was always just around the corner. Throughout this period of sacrifice and loss we continued to be hopeful and loving. All of us were called to action – as first responders, giving voice to social injustices, caring for friends and neighbors. And in doing so, we saw the power and grace of love in action. As Dr. Martin Luther King noted 'Everybody can be great…because anybody can serve. You don't have to have a college degree to serve. You don't have to make your subject and verb agree to serve. You only need a heart full of grace. A soul generated by love.'"
We will be joined on stage by  invited by health care workers, first responders and others who served so many during the pandemic. These heroes will share remarks to offer reflections and wishes for a more hopeful, loving, and inclusive future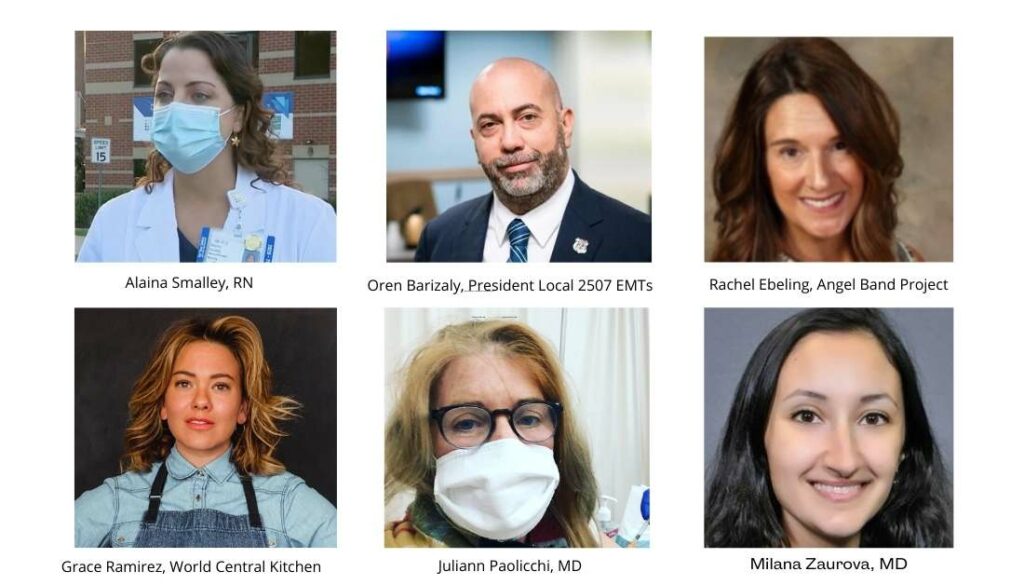 David Hayes adds: "There is no better way to celebrate our return the stage than with the voices of those who worked tirelessly and fearlessly during the COVID-19 pandemic, to celebrate the everyday greatness of love in action, and to celebrate the caring and resilient spirit of New York."
Our concert program features performances of poignant choral works created by American composers within the past 25 years including Amazing Grace by Jennifer Higdon,  The Hope of Loving by Jake Runestad, Bar xizam (Upward, I Rise) by Abbie Betinis, Sure on This Shining Night by Morten Lauridsen, My Heart Be Brave by Marques L. A. Garrett, I Dream A World by Rosephanye Powell, Healing Heart by Jacob Narverud , and There Will Be Rest by Frank Ticheli.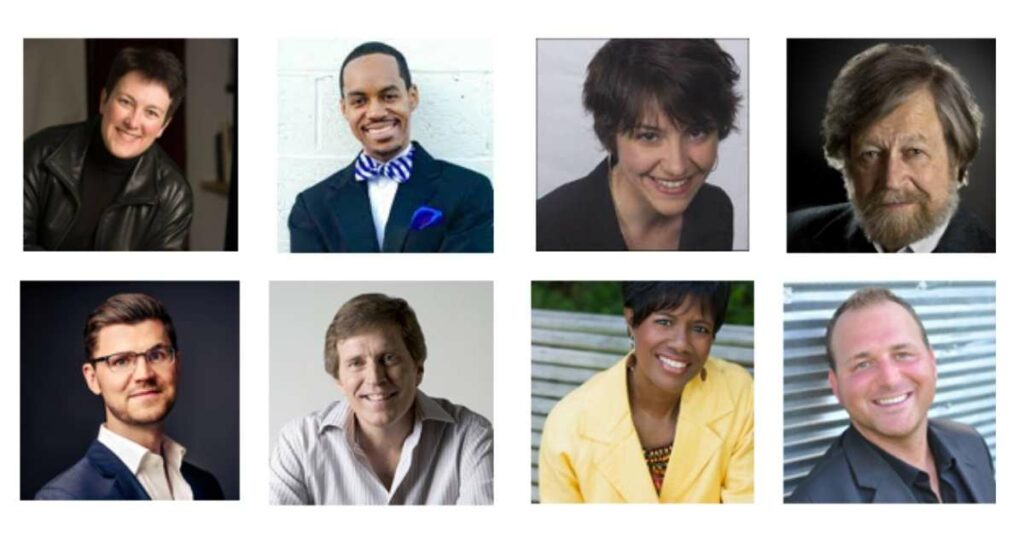 All ticket holders must show proof of full COVID-19 vaccination and ID at the door and wear masks at all times while in the venue.