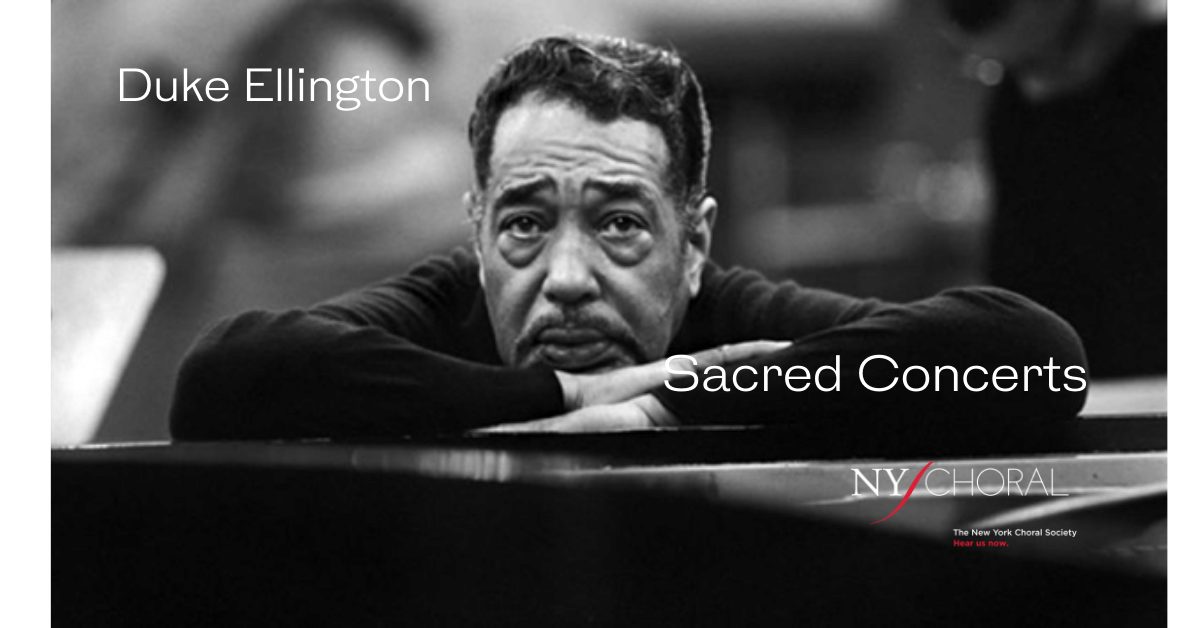 Ellington's Sacred Concerts
The New York Choral Society presents Duke Ellington's Sacred Concerts
Featuring The New York Choral Society and The New School Studio Orchestra.
Partnering with The New School College of Performing Arts, the New York Choral Society will perform Ellington's score alongside The New School Studio Orchestra, a gospel choir, vocal soloists and a visual artist in a program that seeks to bridge audiences across generations and musical interests while celebrating what is thought to be one of Ellington's most important works. Music Director David Hayes notes: "Although considered by many critics, scholars and musicians to be among Ellington's most significant works, the Sacred Concerts have yet to reach and inspire a broader audience in the United States.  The Sacred Concerts bring together choral music, jazz, gospel music in a powerful and striking language of vocal and instrumental harmonies.  I am thrilled to bring a long overdue performance of the Sacred Concerts to New York"
Join our mailing list to receive updates about this concert.