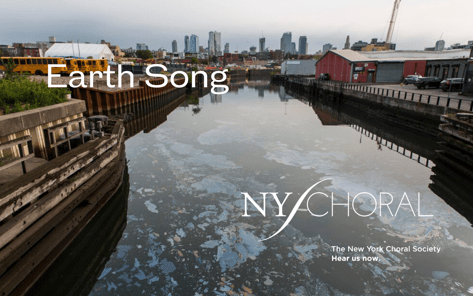 Earth Song
Virtual
Wednesday, October 13, 2021
The New York Choral Society presents Earth Song, a multidisciplinary digital performance of composer Frank Ticheli's a capella choral work Earth Song in collaboration with Danielle Russo Performance Project and #FinalNotice.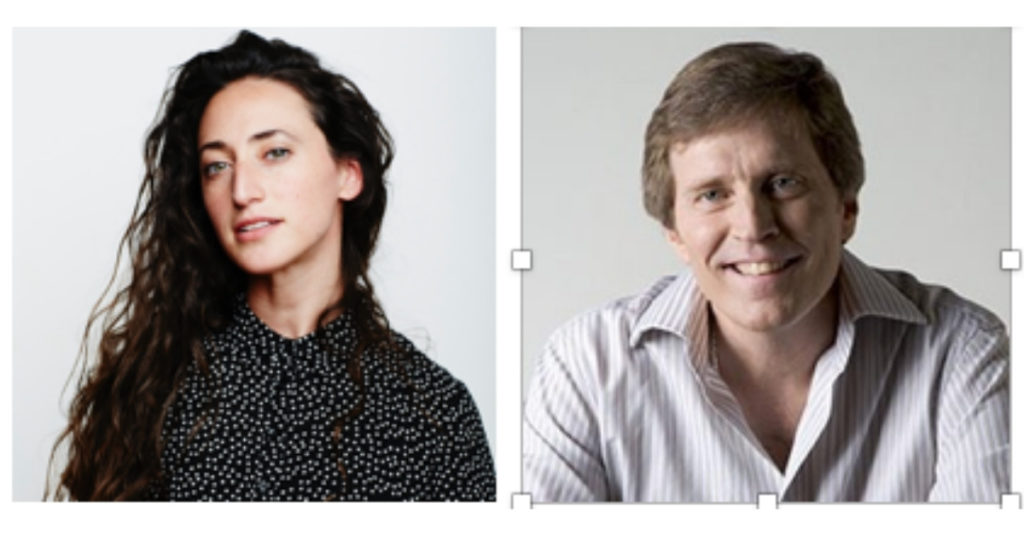 Featuring documentary footage of the #FinalNotice public outdoor performance and the singers of The New York Choral Society, Earth Song is a unique collaboration of music, dance, and community that reimagines performance of choral music.
#FinalNotice is multi-year site-specific interactive mobile app collaboration between choreographer Danielle Russo and creative technologist Henry Holmes. Final Notice seeks to combat Climate Change on the Brooklyn riverfront, explicitly emphasizing public health and environmental threats to neighborhoods with Superfund and Brownfield sites. The project consists of community collaboration through youth S.T.E.A.M. programming, construction and production and will culminate in an outdoor launch and performance series in Brooklyn riverfront parks in September 2021. The organization of public performance art—the mobilization of bodies disrupting, yet investigating everyday shared spaces—is a larger, collective social choreography with the potential to establish long-standing change for more equitable solutions and policy making.
Earth Song brings compelling themes of environmental justice, climate justice, and community empowerment to Frank Ticheli's popular choral work and message of music as a comforting force and refuge.
Earth Song, the newest production of The New York Choral Society's Our Voices series, premieres on
Wednesday, October 13.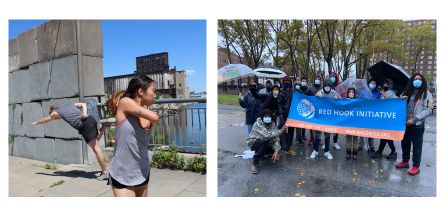 Earth Song (2007)– Frank Ticheli
Sing, Be, Live, See.
This dark stormy hour,
The wind, it stirs.
The scorched earth
cries out in vain:
O war and power,
You blind and blur,
The torn heart
cries out in pain.
But music and singing
Have been my refuge,
And music and singing
Shall be my light.
A lightof song
Shining Strong: Allelulia!
Through darkness, pain, and strife, I'll
Sing, Be, Live, See…
Peace.
The 2021-2022 season of Our Voices is funded in part through the generous support of Michael Roos and Simpson Thacher & Bartlett LLP.  #FinalNotice is sponsored in part by the Greater New York Arts Development Fund of the New York City Department of Cultural Affairs administered by Brooklyn Arts Council (BAC); the Statewide Community Regrants Program, a regrant program of the New York State Council on the Arts with the support of Governor Andrew M. Cuomo and the New York State Legislature and administered by Brooklyn Arts Council (BAC); Dance/NYC Coronavirus Dance Relief Fund; Harkness Foundation for Dance; One Brooklyn Fund and the Office of the Brooklyn Borough President Eric Adams.  Photo credits: Whitney Browne and Danielle Russo