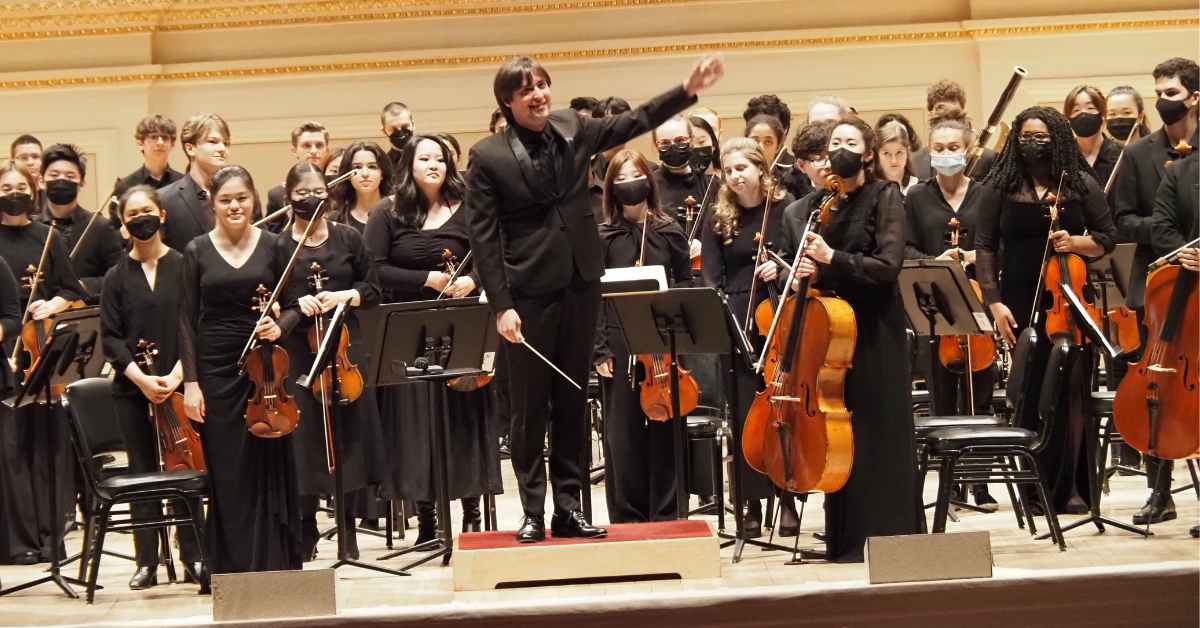 Bernstein's Chichester Psalms with The New York Youth Symphony
Carnegie Hall
57th Street and Seventh Avenue,
New York City, NY 10019
Sunday, May 28, 2023
The New York Choral Society joins The New York Youth Symphony for a performance of Leonard Bernstein's Chichester Psalms in a concert program under the baton of Michael Repper.
Also featuring Gustav Mahler's  Symphony No. 1 in D major, "Titan" and the World Premiere of Sofia Rocha"s  Lies I told you four days ago.
Tickets now on sale.