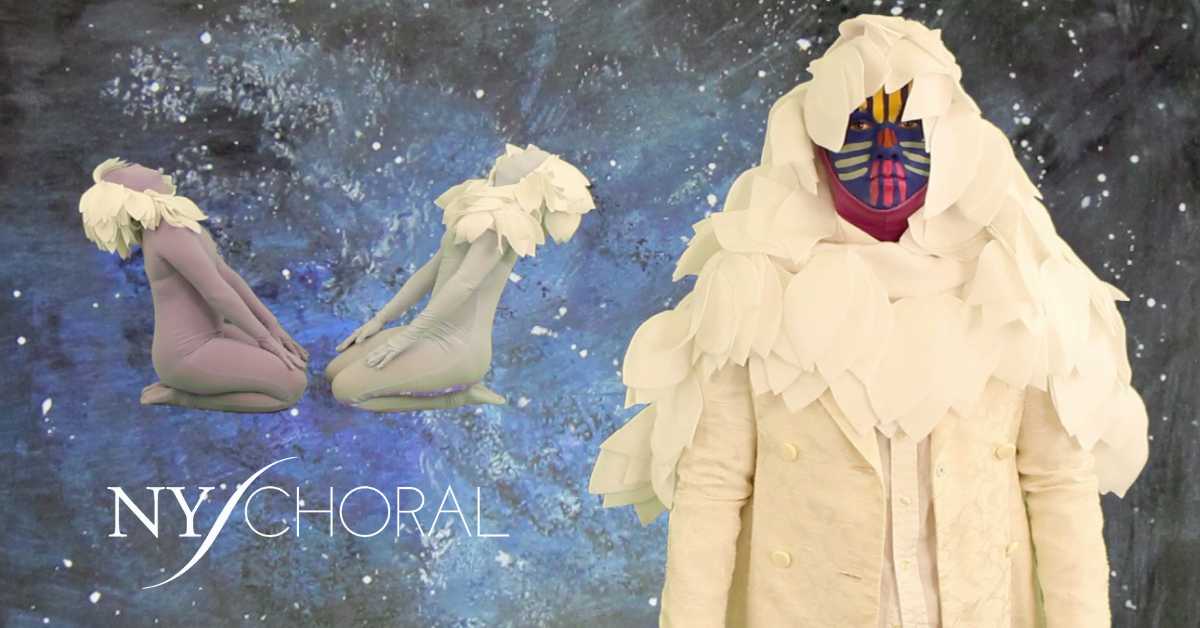 Angel of Many Signs
The New York Choral Society presents Angel of Many Signs, an immersive production of choral music featuring the New York premiere of Angel of Light a new Shaker-inspired cantata by Kevin Siegfried and contemporary arrangements of the music of Hildegard of Bingen.
Chantal Freeman, Bergamot Quartet, Saya Woolfalk and Raquel Acevedo Klein join The New York Choral Society.

Raquel Acevedo Klein and Bergamot Quartet create an improvised electronic sound environment that  responds to and enhances the unique timbre of each Hildegard of Bingen composition sung by our chorus and Chantal Freeman.  Electronic looping will  expand the experience of our sound environment as Saya Woolfalk's unfolding narrative of images and video create an immersive visual environment that mirrors the ethereal spaciousness of the music.
Angel of Many Signs, with voices, string quartet, electronica, and projections, bridges the music  of a 12th century abbess and Shaker women of the mid-19th to explore the roles of women as polymaths, visionaries, and prophets in music and art.
                                                                                                                                                                              Photo: Shaker Museum Collection
Our production takes its inspiration from a Shaker gift drawing A Sacred Sheet Sent from Holy Mother Wisdom by Her Angel of Many Signs. According to Shaker tradition, heavenly spirits came to earth, bringing visions, often giving them to young Shaker women, who danced, whirled, spoke in tongues, and interpreted these visions through their drawings and dancing.

From as a far back as Pythia at Delphi, who served as the mouthpiece of the god Apollo, women have often served, although not always celebrated, as messengers of the divine. Despite being separated by many centuries, Hildegard of Bingen and the Shaker women of Watervliet were fascinating polymaths who brought a uniquely feminine perspective to their ecstatic visions of the divine that that ranged from music and movement to devotional manuscripts and drawings.
The composers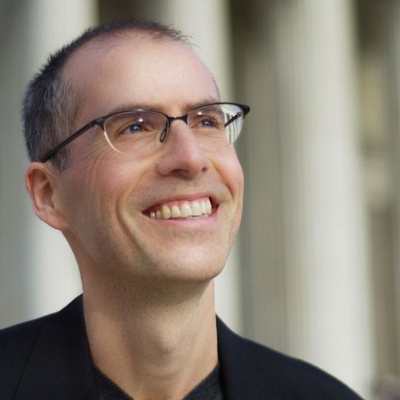 Kevin Siegfried  is actively involved in the research and performance of early American music and his arrangements of Shaker music have been performed and recorded by choirs across the globe. With his newest composition based on Shaker tunes and themes, Siegfried has created music that is "rhapsodic and free flowing, moving effortlessly between English and the unknown tongues of angels and visiting spirits" that   "creates a musical space that amplifies, celebrates, and evokes the intensity of the Era of Manifestations and the many facets of this visionary Shaker repertoire."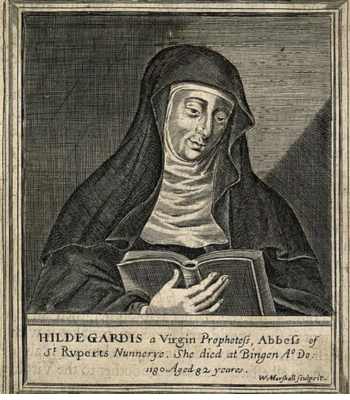 Benedictine Abbess, Hildegard of Bingen's chants are influenced by the dominant form of monody in the church of her time, Gregorian Chant – supposedly written down by Pope Gregory I as the Holy Spirit whispered them into his ear – in other words, divinely inspired music. However, the freshness of Hildegard's music comes from utilizing her own words (sacred poems in spirit) and adapting the musical flavors of Gregorian monody into her own musical vision, which some would say is equally divinely inspired.

The contemporary composers included in this production- Faith Zimmer, Sarah Kirkland Snyder, Tarik O'Regan, Missy Mazzoli, Ola Gjeilo, and Nancy Grundahl – understand that freshness of melody and spirituality and their re-imaginings of Hildegard's words and music that create uniquely direct musical settings.
TICKETS ON SALE SEPTEMBER 25