Our Voices – Angel of Light
Virtual
Monday, April 3, 2023
Angel of Light, the newest installment of NYCHORAL's Our Voices  features a performance of passages from composer Kevin Siegfried's new cantata Angel of Light in collaboration with acclaimed filmmaker Tânia Cypriano.
Angel of Light continues our exploration of reimagined  performances of choral music with innovative collaborative digital performances of a cappella choral works.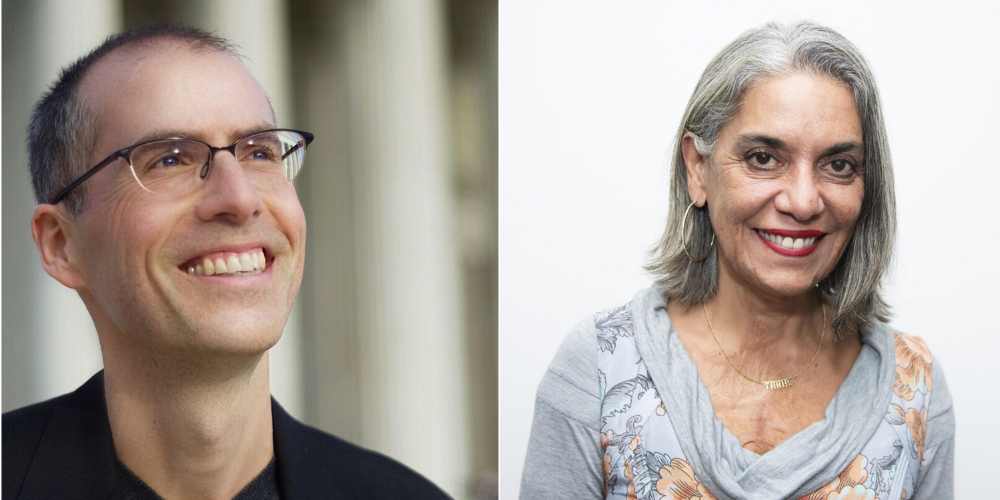 Acclaimed as writing music of "austere beauty" that exhibits the "pressure and presence of personal conviction," Kevin Siegfried is in demand as a composer of distinctive and engaging musical works. His music has been described as "hypnotic and beautifully written" by The Boston Musical Intelligencer, and is known for its direct expression, lyricism, and accessibility. Siegfried is actively involved in the research and performance of early American music and his arrangements of Shaker music have been performed and recorded by choirs across the globe. \ In recent years, Siegfried has performed at the Maine Festival of American Music, where he has presented concerts in collaboration with Brother Arnold Hadd at the only active Shaker community located in Sabbathday Lake, Maine.
Tânia Cypriano has been working between the United States and her native Brazil for over thirty years. Her most recent feature documentary, Born to Be, which follows the work of Dr. Jess Ting at New York's groundbreaking Mount Sinai Center for Transgender Medicine and Surgery, was nominated for 2021 News & Docs Emmy awards for Best Feature and Outstanding Direction. Her prior films and videos have won several international awards including The Human Spirit Award by the Nashville Film Festival / Nashville Public Television, Best Documentary at the Joseph Papp's Festival Latino in New York and Fespaco in Burkina Faso. Tania is also the Director of Films Fellowship Program at the Bronx Documentary Center in New York.
"Angel of Light is rooted in a distinctive period in Shaker history called by many scholars the Era of Manifestations, a phase that began in 1837 when Shaker communities were caught up in an intense wave of spiritualism. The historical view is that, while Shakerism always exhibited visionary elements, these intensified after August 1837, when young girls at the Shaker community of Watervliet, New York, began entering into trances and reporting visions."           Kevin Siegfried